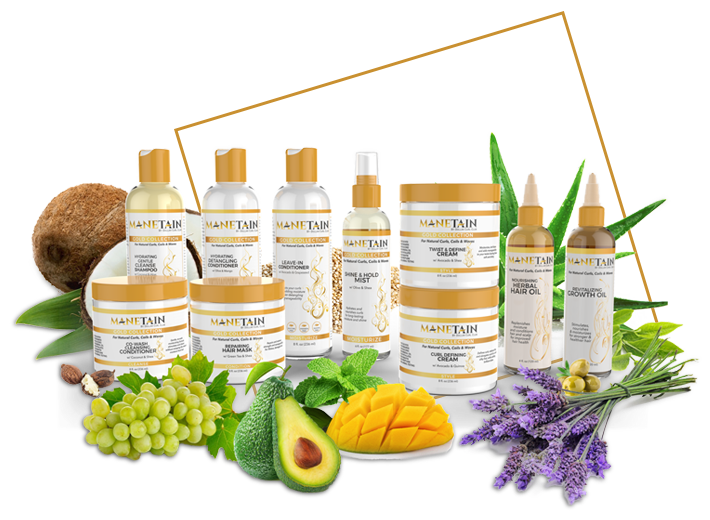 Curl Care, Done Right.
Shopping for your curls is now easier than ever before.
At Dollar Curl Club, we've developed a way to unlock stronger, healthier hair using premium ingredients — without the premium prices. Yes, you can finally achieve your hair goals without sacrificing the strength and health of your hair or scalp… all at an affordable price.
100% MONEY-BACK GUARANTEE
Our Promise To You
We promise to always provide you with products that are of the highest quality, and an experience that is second to none. We believe that you shouldn't have to compromise when it comes to the products you use so we source the finest natural and organic ingredients nature has to offer.
NATURAL INGREDIENTS
100% sulfate-free, paraben-free, silicone-free, cruelty-free & more. We leave out the harmful and nasty ingredients and we never test on animals.
CURLY GIRL APPROVED
Infused with natural oils, butters and emollients that are proven to bring life to your curls. Only the best for our curly friends.
ALL CURLS MATTER
Made for all curl types because no curls should be left behind. So whether you're wavy, coily or kinky, you won't be disappointed.
100% SATISFACTION GUARANTEE
If you're not 100% satisfied with our products for any reason, we'll refund your money. All of it! No questions asked.
A company that understands us! Finally! The products work awesome but I think I'm more impressed with their membership model. I always dread going to the stores and just being overwhelmed with all the options that aren't even for my hair. Now I sit back and get my package delivered every month. Thank You DCC!
-Maria S.
Why has this not been done before? I used to settle and buy the cheap drugstore brands because I couldn't bring myself to pay the ridiculous prices for the natural products out there. I am now a fan of DCC for life! My hair has not felt this soft and moisturized in years.
-Jasmine L.
THANK YOU! THANK YOU! THANK YOU! My daughter has very coarse hair and I have tried every brand out there. Even the brands that claim to be "curly girl approved" and charges $15 for a bottle of co-wash. I now have a go-to for products for my babygirl.
-Natasha C.
I was a bit skeptical at first because of the low prices but after trying their products I must say I am quite impressed. I've used every "curly approved" brands out there and this is by far the one my hair loves best. LOVE this company!
-Sarah K.
You've seen me rave about Dollar Curl Club before. Their products get along with my hair SO WELL, and considering their incredible quality, their affordability is pretty unbeatable.
~Kaya M.
I used [Dollar Curl Club] products and I am absolutely in loveeeee. My hair feels so soft and perfect. Their shampoo and oils are the best I ever had.
~Celma R.
Honestly I have been using dollar curl club for almost 2 years now and I have not been disappointed. My hair has never looked healthier, and I am definitely a customer for life. I have tried almost all their products and  satisfied with everything I've tried.
~Ashley M.